Clients List
Laing O'Rourke
Hatch TSA 100444
BHP Billiton (Member GVM List)
HMA Halley & Mellowes
Thomas & Coffey
Favelle Favco
AB Mauri
ANSTO
Outotec
Chess
BORAL
TCI

Contact Us
Be Our Client!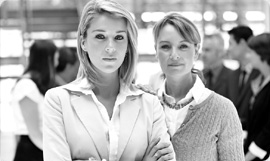 An Important Question
Companies should be asking themselves is how critical is the recruitment process to their business. Companies in this competitive world of sourcing staff must learn how, when and why to outsource the recruiting function to a Specialist.
Recruitment Agency such as Commercial Design. After 50 years in the business we pride ourselves on our honest and open approach - All our consultants either specialise in technical markets or manage individual large accounts. We have broad engineering technical ability - focusing on only technical areas means we understand your needs, motivations and the roles that will suit your business far better than a Generalist Foreign Agency working across many different and varied areas utilizing consultants without basic technical background.